December 05, 2022 | News about
---
"Lost & Found exemplifies the best of what memoir can do and how it can make us feel."
November 30, 2022 | News about
---
"It's a fascinating look at how science develops and how human curiosity has evolved over the millennia."
November 22, 2022 | News about
---
Congrats to all IWM authors.
November 21, 2022 | News about
---
"Mother and Daughter Face Off in Zoje Stage's New Thriller"
November 15, 2022 | News about
---
Featuring UPGRADE + LOST & FOUND + SHRINES OF GAIETY
November 15, 2022 | News about
---
Congrats to STOLEN FOCUS, HELLO MOLLY, BITTERSWEET, and BUTLER TO THE WORLD!
November 14, 2022 | News about
---
"Bowien, cofounder of New York and San Francisco's Mission Chinese restaurants, showcases a wide range of flavors, colors, and creative techniques that reflect Asian influences and his culinary curiosity."
November 11, 2022 | News about
---
Katherine Dunn's Misfit Ballad Resurrects a Voice Like No Other
November 11, 2022 | News about
---
"…electrifyingly told by the journalist and historian Simon Parkin, whose breadth and depth of original research has produced an account of cinematic vividness."
October 31, 2022 | News about
---
"How to do laundry when you're depressed"
October 31, 2022 | News about
---
"Everything But Money: On Katherine Dunn"
October 19, 2022 | News about
---
Watch on Prime Video, November 18th
October 13, 2022 | News about
---
From Kirkus, Publishers Weekly, and SLJ!
October 13, 2022 | News about
---
Nadia Shammas and Sara Alfageeh's Squire won in the Best Children's/YA Book category.
October 03, 2022 | News about
---
"'Abominations' Review: To the Contrary, She Said"
September 28, 2022 | News about
---
The book will be exhibited at their NYC headquarters
September 22, 2022 | News about
---
Based on Paul G. Tremblay's bestselling 2018 novel "The Cabin at the End of the World."
September 19, 2022 | News about
---
Seen on stage for the very first time...
September 16, 2022 | News about
---
Five finalists in each of the five categories will be named on October 4, and the winner will be announced during the awards ceremony on November 16.
September 15, 2022 | News about
---
September 13, 2022 | News about
---
"A muscular, enigmatic, and devilishly smart read."
September 08, 2022 | News about
---
Bryan Appleyard's historical odyssey charts the human love affair with motor vehicles.
September 07, 2022 | News about
---
"The best recent crime and thriller writing – review roundup"
September 07, 2022 | News about
---
"5 SFF Books About Deadly Magical Games"
September 06, 2022 | News about
---
Praising ON THE ROOFTOP as "an utterly original and brilliant story," Reese Witherspoon has selected Margaret Wilkerson Sexton's third novel, which the New York Times has called "mellifluous...[and] timeless," as her Book Club selection for September.
September 01, 2022 | News about
---
"The Cold War Didn't Have to End. Gorbachev Made It Happen."
August 31, 2022 | News about
---
SMALL ANGELS, THE PALLBEARERS CLUB, and THE WILD HUNT
August 25, 2022 | News about
---
For Elin Hilderbrand, Vanessa Walters, and Robinne Lee
August 23, 2022 | News about
---
"A novelist's time in the MMA cage informed his book on memory loss and identity"
Link here!
August 16, 2022 | News about
---
"This psychological thriller gives narrators Graham Halstead, Xe Sands, and Elizabeth Wiley the perfect opportunity to exercise their considerable dramatic skills."
August 10, 2022 | News about
---
"Editors' Picks: Best Cookbooks, Food & Wine"
August 10, 2022 | News about
---
"Here Are All The Best Books Releasing In August"
August 02, 2022 | News about
---
For IN THE EVENT OF LOVE!
August 02, 2022 | News about
---
"The violence of forgetting"
July 25, 2022 | News about
---
"Why a Therapist Says Tapping Into Your Emotions Is the Secret to a Cleaner Space"
July 07, 2022 | News about
---
"A novelist's time in the MMA cage informed his book on memory loss and identity"
June 27, 2022 | News about
---
Mason Hereford Makes an Elevated Bologna Sandwich
Watch the clip
June 27, 2022 | News about
---
The 15 Best Romance Novels of 2022 That'll Give You All the ~Feels~
See the full list!
June 27, 2022 | News about
---
22 Summer Reads From 2022 That Need to Be in Your Beach Bag
See the full list!
June 22, 2022 | News about
---
Paramount+ has handed a series order to School Spirits (w/t), a YA drama based on Nate & Megan Trinrud and Maria Nguyen's upcoming graphic novel, with Peyton List (Cobra Kai) attached to star.
Read the announcement!
June 17, 2022 | News about
---
"Hell Is a Cruise Ship at the Beginning of the Pandemic"
Read the article.
June 13, 2022 | News about
---
ACTIVE MEASURES by Thomas Rid is the first book recommended on this list, in the New York Times :
Read the article!
June 08, 2022 | News about
---
New York Times best-selling author Eliot Schrefer discusses his inspiration for writing "Queer Ducks (and Other Animals)"
Watch here!
June 08, 2022 | News about
---
Terry Real, author of US, in the New York Times
Read here!
June 08, 2022 | News about
---
Paradise by the Patchogue Ferry: A Hundred Years on Fire Island
Read here!
June 08, 2022 | News about
---
Summer reading recommendations for middle schoolers!
Check it out here.
June 03, 2022 | News about
---
Emily Henry calls the book "a gorgeous coming of age story."
Watch the segment!
May 26, 2022 | News about
---
Reconnect with Yourself, Heal from Pain and Learn How to Thrive through the Power of Your Relationships.
Watch Hugh Jackman's Special Message Here
May 23, 2022 | News about
---
The superstar musician reveals his struggles with depression and how Terrence Real, author of the new book "Us"—which is excerpted here—helped him heal his relationships.
Read here!
May 13, 2022 | News about
---
"The high volume of events, combined with Smith's delightfully galvanic style, creates a sense of participation for the reader, a welcome involvement—even friendship—with Teenager's young and troubled kids on the run."
Read the interview.
May 09, 2022 | News about
---
"Two teens set out to be a modern-day Bonnie and Clyde in the new novel 'Teenager'"
Read the interview.
May 02, 2022 | News about
---
"Mixing bold ingredients and techniques, this enthralling collection will satisfy vegans and carnivores alike."
April 18, 2022 | News about
---
"Are China and the United States on a Collision Course to War?"
Read the review.
April 12, 2022 | News about
---
Chloë Grace Moretz, Riz Ahmed & Eugene Lee Yang To Topline Animated Pic From Netflix and Annapurna
Based on ND Stevenson's New York Times bestselling graphic novel! Check out the Deadline announcement here.
April 12, 2022 | News about
---
Molly Shannon Is as Real as Ever in Her Charming Memoir Hello, Molly!
"For every story of loss, of striving, and of doubling down in Hello, Molly!, there is also a determination to find joy and pleasure, to foster community, and to laugh."
Read the article here.
April 06, 2022 | News about
---
"I think this book is exactly what the world needs right now… I hope everybody buys the book. I promise you it will be worth your time and certainly worth your focus." --Oprah
Links to Apple Podcasts:
March 28, 2022 | News about
---
How Sorrow and Longing Make Us Whole
Watch the video!
March 28, 2022 | News about
---
'You laugh until you cry': a Laguna-born novelist on his deep dysfunctional comedies
"For Ginder, it seems, there are no small stories, just those that haven't yet been told." Read the article here!
March 23, 2022 | News about
---
The Macfarlane Burnet Medal 2022 is a career medal recognising research of the highest standing in the biological sciences. His innovative work spans locust swarms to nutrition.
Watch the video here!
March 23, 2022 | News about
---
The hidden power of sad songs and rainy days
Have you ever wondered why you like sad music? Do you find comfort or inspiration in rainy days? In this profound, poetic talk, author Susan Cain invites you to embrace the feeling of longing—or the place where joy and sorrow meet – as a gateway to creativity, connection and love. Accompanied by the splendid sounds of violinist Min Kym, Cain meditates on how heartache unexpectedly brings us closer to the sublime beauty of life.
Watch here!
March 18, 2022 | News about
---
Rupert Russell lays out a connection between financial speculation, hunger, and war.
In his new book "Price Wars: How the Commodities Markets Made Our Chaotic World," writer and filmmaker Rupert Russell argues that the modern era of algorithm-driven speculation has normalized unpredictable price swings in commodity markets and turned prices into "engines of chaos." Russell joins Ryan Grim to discuss. Listen to the podcast here.
March 18, 2022 | News about
---
Christina Tosi, founder of Milk Bar, shares her favorite Dirty Dessert Secrets!
​Watch Chef Christina Tosi on The Tonight Show with Jimmy Fallon, where she discusses her new book, Dessert Can Save the World, and shares unique Dirty Dessert Secrets (Hot cocoa mixed with maple syrup, cake mix with mountain dew… and more creative combinations!) Watch the full clip here.
March 17, 2022 | News about
---
Lee Kravetz speaks to WBUR about his new novel, The Last Confessions of Sylvia P.
"Journalist and psychotherapist Lee Kravetz is the author of "The Last Confessions of Sylvia P." Plath's "present and incurrent" voice in "The Bell Jar" is part of what makes this journey through a manic episode relevant 60 years later, he says." Read the full article here!
September 29, 2021 | News about
---
We're thrilled to share that InkWell client, Frank Huyler's White Hot Lights, is a finalist for the 2021 Jan Michalski Prize for Literature. The Jan Michalski Prize for Literature is attributed each year by the Jan Michalski Foundation to crown a work of world literature. An original feature of the Prize is its multicultural nature. It is open to authors from the world over and is intended to contribute to their international recognition. The Prize will be awarded for work of fiction or non fiction, irrespective of the language in which it is written. You can find more information on White Hot Light through this link.
September 21, 2021 | News about
---
Please consider joining Vladimir Alexandrov for a webinar on October 7. More information available here: https://yale.zoom.us/webinar/register/2016280156066/WN_j-trr0gCS4S8V1-PQRC8PA
May 19, 2021 | News about
---
Professor Rashid Khalidi, author of The Hundred Year's War on Palestine, joins Andrea Mitchell on MSNBC.
Andrea Mitchell is joined by Rashid Khalidi, Professor of Modern Arab Studies at Columbia University. The full video is linked here.
May 14, 2021 | News about
---
We wish to congratulate Lawrence Goldstone on receiving this important award.
​From the official announcement, available in its entirety here.
"Books that explore how historic government policies on voting rights and reparations have marginalized Black communities are the 2021 recipients of the Lillian Smith Book Awards, administered by the University of Georgia Libraries to honor books dedicated to social justice issues.

This year's honorees include From Here to Equality: Reparations for Black Americans in the Twenty-first Century (UNC Press), written by co-authors William A. Darity Jr. and A. Kirsten Mullen, and On Account of Race: The Supreme Court, White Supremacy, and the Ravaging of American Voting Rights (Counterpoint Press), by Lawrence Goldstone. The works will be recognized during a virtual award ceremony this September."
May 07, 2021 | News about
---
On May 3rd, 2021, the Oprah Daily publication released a list of "20 of the Best Books to Pick Up This May" for readers to add new books to their spring reading list. Included in this list of reviews was The First Day of Spring by Nancy Tucker which has received a series of accolades ahead of its formal publication on May 18th of this year. The review says this novel is a "stylish, cunning thriller" and "Tucker follows one woman's reckoning with the quarantines of her childhood, seeking love amid dark secrets hiding in the nooks and crannies of all our lives."
May 07, 2021 | News about
---
​On May 4th, 2021, The Wall Street Journal published an article titled "Can the Pandemic Make Us Stronger? Endurance Athletes Tell Us How" wherein several endurance athletes were interviewed and asked to draw parallels from the physical strength they had to build in their sports career to that of the mental strength required to sustain oneself during the Coronavirus pandemic. Author of Bravey and Olympic long distance runner, Alexi Pappas, was featured in this article and offered relevant advice based on her experience as an endurance athlete and someone who has dealt with a fair amount of adversity and trauma.
May 04, 2021 | News about
---
On May 3, 2021, The Guardian featured an article wherein Kathryn Heyman details her journey of self-discovery on the open ocean as described in her first memoir, 'Fury.' Although she grew up with less financial means than her peers had in her formative years, Heyman took to the Timor Sea with four strange men in search of a safe space.
May 04, 2021 | News about
---
On April 29, 2021, The New York Times published a list of '9 New Books We Recommend This Week' which included Linda Colley's The Gun, The Ship, And The Pen and an insightful review of Colley's recently published work. The article praises Colley's "examination of constitutions in the modern world reveals surprising origins for the unprecedented restrictions that were placed on governmental power beginning in the 18th century."
May 04, 2021 | News about
---
​Laura Amy Schlitz's Amber & Clay has once again garnered praise for its colorful storytelling and inventive mixture of verse and prose to relay the stories of Melisto and Rhaskos. Xina Maria Uhl, a reviewer from The Historical Novel Society, commends Schlitz's work for its ability to intertwine the main characters' story "around Greek history, communicated through art, the form of the narratives, the interludes, characters such as the famous philosopher Sokrates, and the fascinating details of ancient Greek life" which thereby results in "a rare, precious work of historical fiction that educates as much as it entertains"
May 04, 2021 | News about
---
​On May 1st, 2021, The Locus Science Fiction Foundation picked its top ten finalists in each genre and category for the 2021 Locus Awards. This year, two novels written by InkWell authors were nominated in the "Horror Novel" category: The Deep by Alma Katsu and Survivor Song by Paul Tremblay. Readers chose the nominated books with a public ballot and the winners will be announced virtually on June 26, 2021.
Purchase tickets for the Locus Awards Weekend here.
See all of the finalists here.
April 30, 2021 | News about
---
​In April 2021, author of Think Again: The Power of Knowing What You Don't Know, Adam Grant, gave a TED Talk at a TED Institute event in partnership in BCG called "What Frogs in Hot Water Can Teach Us About Thinking Again." Grant uses examples from his own life to convey the psychological explanation for why humans are slow to react to impending dilemmas as a way to describe the importance of "rethinking." The organizational psychologist provides advice and insights on how people can become more open to opportunities to rethink.
April 30, 2021 | News about
---
On April 23rd, 2021, the Globe & Mail online publication listed Laura Amy Schlitz's latest release, Amber & Clay, on their "Spring 2021 books preview: 45 new titles for you and the young readers in your life." This feature included a review where they praise this modern day Greek myth for "Combining verse, prose and illustration" and how "Schlitz gives us a sui generis novel that hits the sweet spot for history, mythology and fantasy geeks."
April 23, 2021 | News about
---
On April 22, 2021, Deadline announced that Shawn Levy, author of The Castle on Sunset: Life, Death, Love, Art and Scandal at Hollywood's Chateau Marmont, will be partnering with C13Originals to produce a documentary series podcast centered around the relationship between Ronald Reagan, Lew Wasserman, and Sidney Korshak. These three men from the Midwest rose to be some of the most powerful men in Hollywood and even the world. Levy goes on to say, "The most remarkable part of Ronald Reagan's political career is that it was largely fostered by forces that had nothing to do with what we normally think of as 'politics.' As wielded by men like Lew Wasserman and Sidney Korshak, power could seep into any place where there was a vacuum and something to be gained by filling it, whether that was the movie industry, the casino business, the upper echelons of organized labor, or even the White House. I'm thrilled to join forces with C13Originals to tell this incredible story."
April 20, 2021 | News about
---
Following the publication of her latest book, Did I Say That Out Loud? Midlife Indignities and How to Survive Them, Kristin Van Ogtrop wrote an insightful opinion piece for The Washington Post titled "I'm not sure I know what fun is anymore." The InkWell agent reflects on how her definition of fun has changed throughout the course of the pandemic as well as her life. Ogtrop inquires, "When did fun become so much work? We all know middle-aged overachievers who pursue fun like it's an assignment they are not allowed to fail. These efforts turn fun into something terribly serious and usually involve spending money to compete in some kind of midlife sports league or master the banjo in under a year. I should know: I once took three semesters of a local pottery class, only to discover that the possibility of fun was canceled out by the shapes (ludicrous) and hues (sad) that emerged from the kiln."
April 20, 2021 | News about
---
Yet again, Travis Jonker's wholesome picture book, Blue Floats Away, catches the eye of the press. On April 16, 2021, The New York Times included Blue Floats Away on their list of 8 Picture Books for Earth Day for its excellent depiction of the water cycle through storytelling. The review claims that "Jonker smartly hedges his bets on the ending, choosing a happy one accompanied by back-matter caveats and tips, while Snider's cut-paper illustrations give emotional texture to a charming tale of separation and reattachment."
April 20, 2021 | News about
---
​In early April 2021, Publisher's Weekly wrote a favorable review about Taylor Adams' upcoming novel, Hairpin Bridge. This thriller follows Lena Ngyuen as she tries to discover what actually happened to her identical twin who's death was declared a suicide when his body was found below the titular Hairpin Bridge. The reviewer raves that this book "skillfully entwined third-person narrative, posts from Lena's blog, and passages from the book she's writing about Cambry reveal the sisters' past and Cambry's final hours. Adams is a writer to watch."
April 16, 2021 | News about
---
​In early April 2021, it was announced that Sister, an independent, global, content studio based in London and Los Angeles, has acquired InkWell author's, Michael Koryta, thriller novel, Never Far Away. Cathy Schulman, Oscar-winning producer, is set to oversee the production of the feature film adaptation of Koryta's book. Never Far Away is the story of a mother who has to fake her own death and abandon her career as a pilot in order to protect her husband and children; but, when her husband dies in a car accident, she has to return back to her normal life to protect her children from the obstacles that lie ahead of them. Koryta's novels, Those Who Wish Me Dead and So Cold the River have already been adapted into films and How it Happened is being developed into a series.
Read more details in this Variety article.
April 13, 2021 | News about
---
​On April 13th, 2021, The American Scholar, a renowned quarterly magazine, published an insightful review on Robert Kanigel's forthcoming book, Hearing Homer's Song, which is set to be published on April 27th, 2021. The book outlines the life of twentieth century classical scholar, Milman Parry, and his contributions to literary analysis up until his untimely death. The review states that "his biography (the first) of Parry, set in California, Paris, Yugoslavia, and Cambridge, Massachusetts, would translate well to the big screen (or Netflix). Although an ideal beach read for the classics scholar, the book is aimed at the layperson; Kanigel eschews jargon and in-depth technical discussion while still attempting to convey the magnitude of Parry's theory."
April 13, 2021 | News about
---
​In early April 2021, Shelf Awareness, a site designed to alert readers of the 25 best books of the week, recently published a review on Blue Floats Away by children's author, Travis Jonker. The heartwarming book takes young readers on an adventure with Blue, an iceberg who's lost his way and uses his resourcefulness to get back home. The review goes on to say that "Jonker's simple language makes this picture book an excellent read-aloud that is also approachable for the four- to six-year-old set."
April 13, 2021 | News about
---
​On April 10th, 2021, Stephen Baylor, co-founder of London's Design Museum, reviewed Alex Beam's book, Broken Glass. The book follows the cultural and historical background concerning the architecture of the Farnsworth House in an illuminating narrative that is equal parts informative and dramatic. The reviewer praises Broken Glass, stating that "It is a compelling book — perhaps the best narrative I have ever read about modern architecture."
March 30, 2021 | News about
---
​Ahead of its release in May 2021, Nancy Tucker's upcoming novel, The First Day of Spring, already catches the eye of reviewers. Publisher's Weekly praises Tucker's debut piece stating that its a "gripping novel about childhood pain and healing" and has "meticulously observed narration." Be on the look out for this novel when it publishes on May 18, 2021!
March 30, 2021 | News about
---
​On March 26, 2021, author, Lindsey Stoddard, was featured on the "#vted Reads" podcast hosted by the Tarrant Institute for Innovative Education at University of Vermont to discuss her new book, Brave Like That, for middle school aged readers. The podcast run by Vermont educators took the time to converse with Stoddard about the different ways students demonstrate bravery and the impact it can make on others.
Read or listen to the conversation here.
March 26, 2021 | News about
---
​On March 25, 2021, The New York Times included Alma Katsu's Red Widow on their list of "12 New Books We Recommend This Week." Red Widow was released on March 23, 2021 and is perfect for thrill seeking readers who want to get into the mind of a veteran CIA spy. The lives of two women agents become intertwined when they have to assess a threat to the Russian Division of the agency. The New York Times acknowledges that Katsu is "a former intelligence analyst best known for her paranormal and horror novels, finally writes what she's most familiar with: This inside-the-C.I.A. thriller, about the friendship between an agent and the widow of a Russian asset, is replete with falsehoods, betrayals and double-dealing."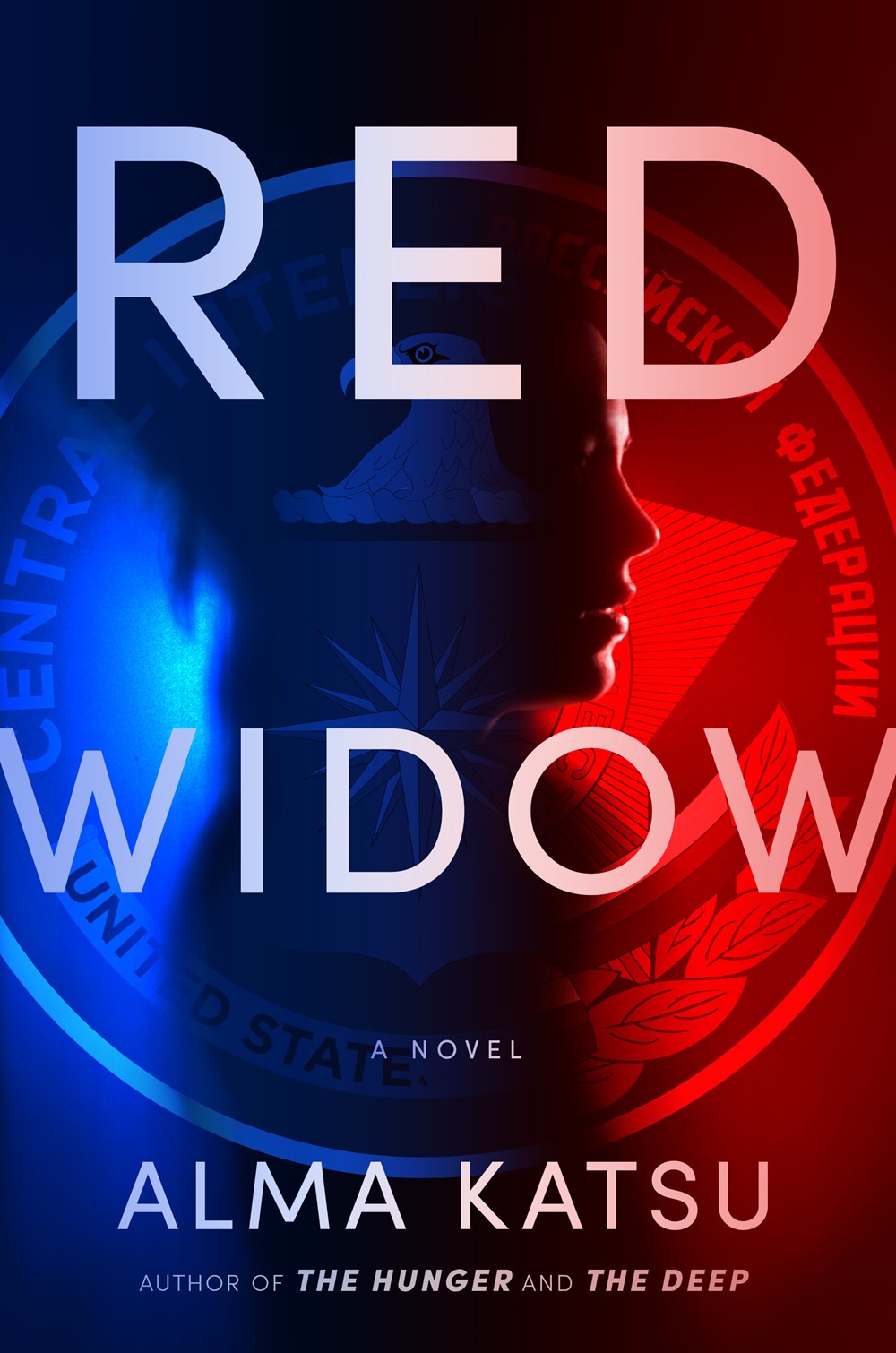 March 23, 2021 | News about
---
​On March 22nd, 2021, Susan Orlean spoke with Entertainment Weekly to discuss her upcoming book, On Animals, which is set to be released on October 5th of this year. On Animals is a collection of stories that touch upon the relationship between animals and humans whether they are our pets or living in the wild. The article also features an exclusive cover reveal of this highly anticipated book. In the interview, Orlean answers the most pressing questions such as "What is the last book that made you cry? Which book made you a forever reader?" and more!
Read the full article and interview here.
March 19, 2021 | News about
---
Upon Amber & Clay's release in early March 2021, it has received a whirlwind of praise on its creative storytelling of a new age Greek myth and the historical illustrations that accompany the riveting tale. On March 12th 2021, The Buffalo News featured Schlitz's novel in their "Books in Brief" review and praised the author for "weaving her marvelous tale in free verse, using the crotchety voices of the gods and the voices of Sokrates, of Melisto, of Rhaskos and more." The review goes on to examine the plotline surrounding "a wealthy Athenian girl named Melisto and a Thracian slave boy named Rhaskos are inextricably linked in this brilliant, breathtakingly beautiful, meticulously researched narrative of 5th century B.C.E. Greece."
March 16, 2021 | News about
---
Gianrico Carlofiglio's latest novel, Three O'clock In The Morning, published on March 16, 2021 and has been long awaited following his other award-winning works. This coming-of-age novel will take readers on an adventure with Antonio and his father as they endure two sleepless nights in 1980s Marseilles in search of a doctor to treat Antonio's epilepsy. During this journey, the pair reconnects with one another and share unforgettable moments in the city's outskirts.
Publisher's Weekly included Three O'clock In The Morning in their list of PW Picks: Books of the Week, March 15, 2021 describing the novel as "Antonio's catalog of intimate experiences, whether painful, pleasurable, or bittersweet, make for an enchanting coming-of-age tale." In addition, the New York Post included this novel on the publication's weekly list of 'The Best New Books to Read: Top Releases.'
Read the Publisher's Weekly article here.
March 12, 2021 | News about
---
Newbery Medal winning author, Laura Amy Schlitz, recently released an epic novel on March 9th, 2021, titles Amber & Clay. This book will spark the interests of young fans of poetry, mythology, history, and fantasy with its vivid depiction of Ancient Greece through the eyes of two children, Rhaskos and Melisto, who are spiritually connected to one another. The New York Times reviewed Amber & Clay and praised it for Schlitz's ability to convey "children's wordless emotions, like the feeling of not really wanting to do something destructive but not being able to stop yourself." The reviewer also goes on to say that Schlitz "hops from one style to another with tremendous skill" in reference to her transitions from verse to prose.
Read the full New York Times review here.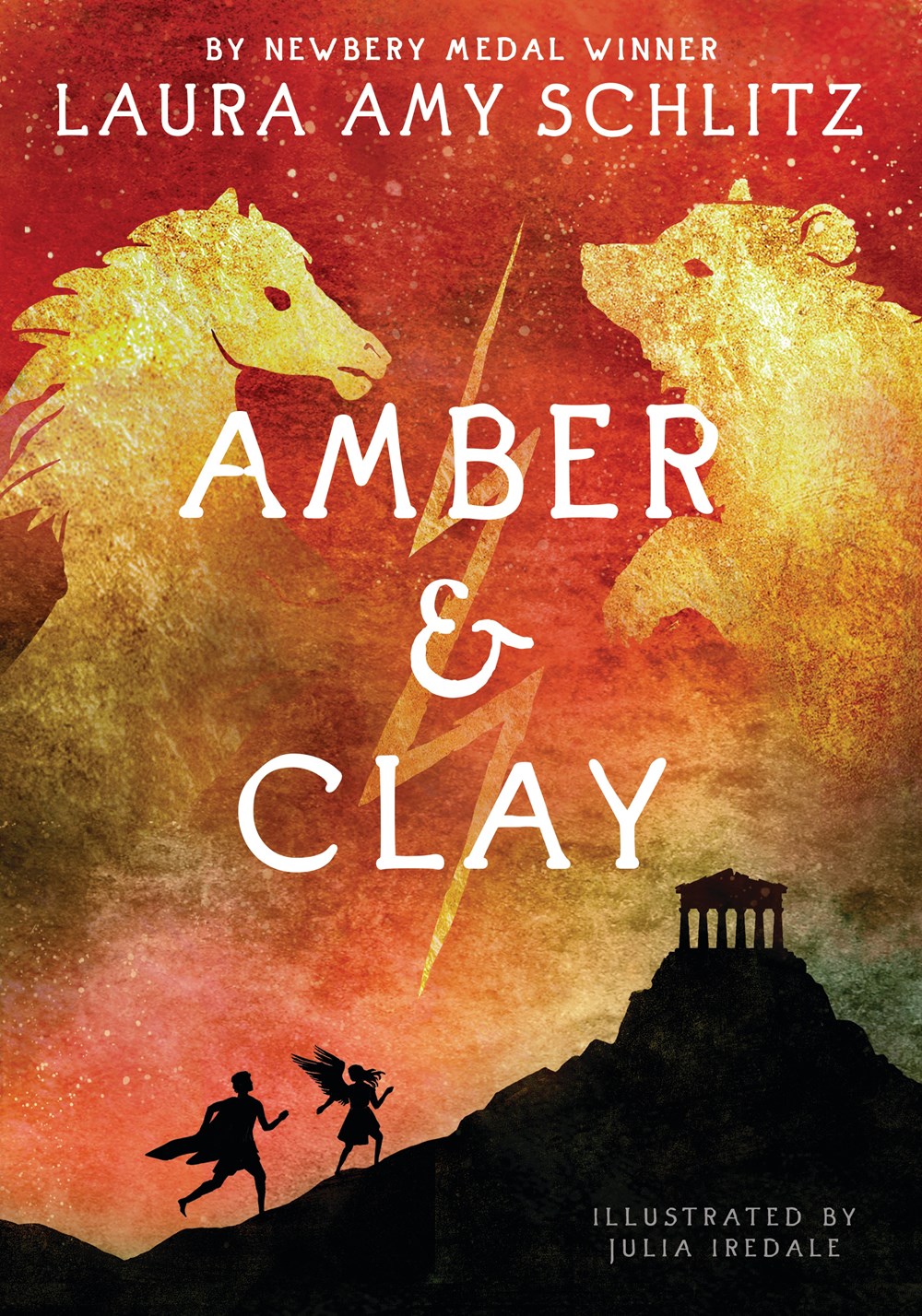 March 05, 2021 | News about
---
InkWell author and New York Times Bestselling writer, Cullen Bunn's graphic novel, The Ghoul Next Door, was selected as a Junior Library Guild Gold Standard. The Ghoul Next Door will be published on July 13, 2021.
Preorder The Ghoul Next Door here.
Learn more about the Junior Library Guild here.
March 05, 2021 | News about
---
Powell's Books in Portland, OR hosts Richard Brown, photographer and activist, in conversation with Brian Benson to discuss their co-authored memoir, This is Not for You: An Activist's Journey of Resistance and Resilience on Friday, March 5th, at 6pm PT.
More information on the virtual event here.
March 05, 2021 | News about
---
On March 1st, 20221, InkWell represented author, Katie Engelhart, had an excerpt from her recently published book, The Inevitable, featured in The Atlantic. The Inevitable focuses on the Right to Die movement and the people and professionals surrounding this issue.
March 05, 2021 | News about
---
In early March 2021, UTA Independent Film Group announced at the virtual European Film Market that Grant Ginder's novel, The People We Hate at the Wedding, is being adapted into a movie produced by FilmNation. The movie is set to star "Oscar winner Allison Janney, Schitt's Creek Emmy winner Annie Murphy and Dear Evan Hansen Tony winner Ben Platt." The movie centers around a dysfunctional family who comes together for a wedding but things go awry when the secrets of their past are revealed.
Lots of buzz has generated surrounding the news of this star studded cast; Page Six, in particular conveyed such excitement: "But, hark! Break out the cream soda. Upon us is a new real movie, like what we once got in theaters. "The People We Hate at the Wedding." Allison Janney, Ben Platt and "Schitt's Creek" star Annie Murphy play a cranky family who, gathered for a ceremony, fight over every ratty thing each ever did."
Read more about this movie adaptation here.
March 05, 2021 | News about
---
​Publisher's Weekly gave an insightful review on Yelena Moskovich's latest novel, A Door Behind A Door, which is set to be released on May 18, 2021. The review praises the novel for how the "dynamic style and psychological depth make this an engaging mind bender."
February 26, 2021 | News about
---
On February 25, 2021, The New York Times named InkWell author, Lizzy Mason's forthcoming novel Between the Bliss and Me on their list of 13 Y.A. Books to Add to Your Reading List This Spring. Between the Bliss and Me follows a girl on the verge of moving to New York City for college as she discovers that her father is also there but he's homeless and living with schizophrenia. This novel will be released on April 6, 2021.
Check out the NYT article here
February 26, 2021 | News about
---
InkWell Management celebrates Black History Month
Black History Month is a time to celebrate the innumerable contributions of Black-Americans of the past and present. In honor of Black History Month, we're happy and proud to share a few of the books and authors we've worked with:
Shirley Chisholm Is a Verb by Veronica Chambers
From the mind of an award winning and critically acclaimed author, Chambers offers readers a vibrant and educational view into the life of Shirley Chisholm, the first Black woman in Congress and the first to run for the Democratic nomination for presidency. This picture-book biography narrates Chisholm's life from her early years, to her political career, and into the legacy she has left behind.
Dufu's powerful book starts with that common feeling among women that they need to "do it all." In this hybrid memoir and manifesto, she guides readers on the art of letting go using her own life experience as an example of how to embrace imperfection.
Queen Sugar by Natalie Baszile
NAACP Image Award nominee, Natalie Baszile's Queen Sugar was named one of the Best Books of 2014 by the San Francisco Chronicle. This novel follows a woman named Charley through the upheaval of inheriting a Louisiana sugarcane farm and uprooting her and her daughter's life from Los Angeles.
Melanie Raabe, winner of the Stuttgart Crime Fiction Prize, exhibits her talent for writing psychological thrillers in this chilling novel about destiny and revenge. When Norah is approached by an elderly, homeless woman foretelling the murder Norah will commit, she is forced to face the trauma of her past to take control of her future.
Everyone's Table: Global Recipes for Modern Health by Gregory Gourdet
Top Chef star and award winning chef, Gregory Gourdet, inspires readers with the story of how he sought to compile the healthiest and most flavorful dishes from around the world. In this unique cookbook filled with 200 different recipes, Gourdet takes you on a food journey using global ingredients and techniques. Everyone's Table will be published on May 11th, 2021.
A Kind of Freedom by Margaret Wilkerson Sexton
As the winner of the 2020 NAACP Image Award for Outstanding Literary Work, Sexton delivers an emotionally charged historical novel about the generational struggles of a Black family from the South. The book switches between perspectives of Evelyn, a member of the upper echelon of Black society in New Orleans during WWII, her daughter, Jackie, a single mother tackling her husband's drug addiction, and Jackie's son T.C., a marijuana grower released from a four month stint in jail.
Matthew Henson and the Ice Temple of Harlem by Gary Phillips
Currently a story editor for FX's hit show, Snowfall, Gary Phillips has a great deal of experience in writing novels, comic books, and short stories. Matthew Henson and the Ice Temple of Harlem is the first graphic novel in a series that follows the first black man to travel to the North Pole at the end of the 1920s. The story follows Matthew Henson as he battles villains while trying to protect his friends and the people of Harlem.
Roommates and best friends, Maya and Athena, are as opposite as can be but Maya learns how to adopt the qualities in her counterpart to her advantage. When Maya dives into a whole new world through music, she discovers the price she has to pay after leaning into her temptations.
The Idea Of You by Robinne Lee
The newly divorced Solène unexpectedly becomes intimately and romantically involved with a famous musician and must learn how to protect their relationship from the media and her daughter.
Love is a Racket by John Ridley
Academy Award winning screenwriter John Ridley delivers a darkly comedic story in this tale about a down on his luck con man who is shockingly content in his squalor. But everything changes when Jeffty stumbles upon a young homeless woman named Mona,and he falls madly in love with her. .
February 26, 2021 | News about
---
​On February 24, 2021, Long Island University announced the winners of their 73rd annual George Polk Awards in Journalism. One of our clients, Katie Engelhart, won the award for Magazine Reporting for her riveting article that tells the story of the first reported Covid-19 death in the United States at a nursing home.
Read the award-winning article here
73rd annual George Polk Awards Press Release
February 19, 2021 | News about
---
​Historian and New York Times bestselling author, Alexis Coe, curated a list of 7 books to read for President's Day that was featured on the Good Morning America website. Included in the roundup were InkWell represented authors, Bettye Kearse, Catherine Grace Katz, and Veronica Chambers and their books The Other Madisons: The Lost History of a President's Black Family, The Daughters of Yalta: The Churchills, Roosevelts, and Harrismans: A Story of Love and War, and Shirley Chisholm is a Verb, respectively.
Read Alexis Coe's Full Article Here
February 16, 2021 | News about
---
​On February 14th, 2021, Suleika Jaouad, author of Between Two Kingdoms, was featured in a segment on CBS Sunday Morning to discuss her battle with leukemia and her journey back to a normal life.